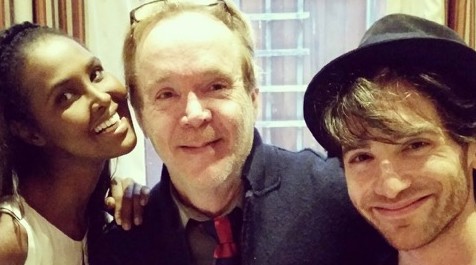 I was recently talking about flower design organizations and certifications. The number one question asked is, "Do I need to be certified to be a florist?"  The answer is no. Why? Because there is no standard used in our business. To put it into context, a recent poll found that only 2.6% of all working florists referred to themselves as 'certified members' of a flower organization. By the law of mathematics, this means the other 97.4% do not. You can join clubs such as PCFI and AIFD by receiving a certification. Basically, it's to get initials after your name.
Here's my thoughts:
I think the idea is good to join a social club for your profession; however, I think that to be a great designer isn't always just about how great a design you can create or who you hang around. Being a great designer has to do with great customer service. Your intentions as a flower designer, your availability, your likeability, your reliability, and tons of other factors are what make a great designer. Being there for someone, while offering full service, responsiveness, and compatibility with customers are aspects to becoming a top designer. That's the person that people want to work with and/or get their flowers from.
So, although I have been asked to join clubs, I'm not that crazy about the idea of someone telling me if I'm a good enough designer or not. I set my own standards and goals and let my clients speak for my work- if they like it, they hand me a check. That's my certification. If there's a standard, it's that- my customers are satisfied enough where they will give me their money. I pursue happy customers. And if that's your certification in America, I should run for president.
I'm asked to judge very many competitions across the country, but looking at my students I think there's many other reasons why I would declare them top designers. It isn't always because they are the greatest designers in the store- although they very well might be- but because of their sincerity in their work.
On that note, Masters Classes start again in Chicago, July 30th. The Milwaukee Masters Classes are starting shortly thereafter and all classes are beginning again this fall. If you missed a class or you want to retake a class, just let us know.
Here are some photos from my new book shot in Los Angeles. Enjoy the rest of the summer! I'll report from my wedding in Wisconsin that's happening next weekend.