General Information Flower Design School
ORGANIZATION FRAMEWORK
Michael P. Gaffney, President/Owner
The enrollment dates are open up until and during our next class dates and students can enroll at any time.
A $100 refundable deposit is required to hold your spot. Deposit can be a made with a credit card or check.
Refunds for deposits are given within 10 days after registration. If you cannot make your chosen date, your registration does not expire and it may be used at a future class date.
Our School reserves the right to dismiss students for unruly behavior, disruptive behavior, or any other behavior deemed inappropriate by the school administration.
School Calendar may be viewed here (Subject to change)
All classes taught by top area designers.
Attendance Policy:
All schedules subject to change. Further Schedules to be posted at later date.
Two classes may be made up in the following session with 24 hour notice.
No classes on Memorial Day, July 4, Labor Day, Thanksgiving, Christmas Eve and Day, New Year's Eve and Day. Classes rescheduled.
Length of class is approximate depending on class size and subjects being covered.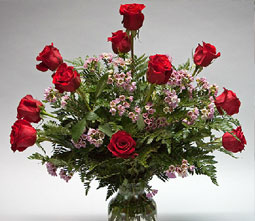 About Our Flower Design Classes
Our School of Flower Design presents intensive floral design programs that introduce students into the world of DIY floral design.
Areas of design instruction currently include European Design, Contemporary Design, Bridal Design, Landscape Design, Asian Design and other design classes.
Our floral design courses are sought by flower lovers of all kinds. The knowledge gained in our floral design classes helps hobbyists interested in the art of great floral design.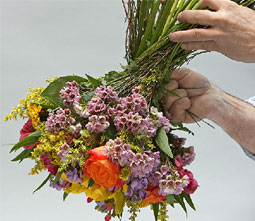 Our Mission
Is to communicate, instruct and share the elements and principles of flower design and to provide a relaxing, yet intensive, learning environment in which our students acquire lifelong skills and use their knowledge to create beauty through floral design. Our goal is to have our students capable of producing beautiful pieces of flower art for their home or office.