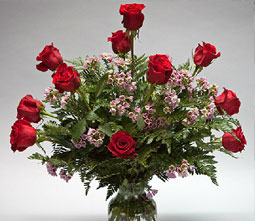 General Information
The enrollment dates for our Flower Design Classes are open up until and during our next Flower Design Class dates and students can enroll at any time.
A $100 refundable deposit is required to hold your spot. Deposit can be a made with a credit card or check. Please make checks payable to "American School of Flower Design"
Our School reserves the right to dismiss students for unruly behavior, disruptive behavior, or any other behavior deemed inappropriate by the school administration.
School Calendar may be viewed here (Subject to change).
Classes may be subject to change or cancellation upon the director's decision.
Attendance Policy:
All schedules subject to change. Further Schedules to be posted at later date.
Two classes may be made up in the following session with 24 hour notice.
No classes on Memorial Day, July 4, Labor Day, Thanksgiving, Christmas Eve and Day, New Year's Eve and Day. Classes scheduled around these holidays.
Please refer to our refund policy for futher details on refunds.