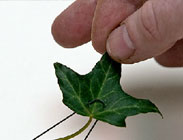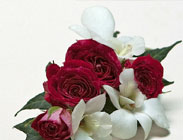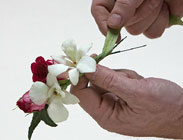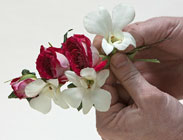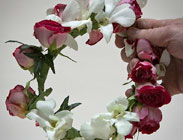 Articles On The Flower Design School
An announcement that Mike was hosting a Alessio Alessi floral event that taught guests how to create DIY flower arrangements by playing with different heights, colors, shapes, and textures at Bloomingdale's Home Store in Chicago.
Whether you're planning to give—or hoping to receive—flowers this Valentine's Day, brushing up on the meaning behind the blooms will likely inform your choices or heighten your appreciation of your sweet-smelling gift. Michael adds his expertise to explain why a rose is not just a rose? Read on:
Michael explains about working with the  dahlia, the official flower of San Francisco since 1926.
"Their heads are often neither perfect nor straight, and they don't always come in the same size," says Gaffney. "But working with dahlias is like working with an undiscovered fashion designer who is using a novel fabric."
This cosmopolitan beauty, which has been somewhat forgotten, but Michael explains how you can take advantage of them. Read more:
An interview with Michael about how he got into Flowers and launched his famous flower schools.