Latest News Press Releases from School of Flower Design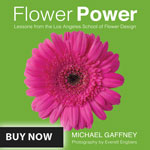 Michael Gaffney to Headline Art in Bloom in Minneapolis
Michael Gaffney will be the guest lecturer at the Minneapolis Institute of Art this coming spring during their annual Art in Bloom Show.  Michael will be lecturing from his new book "Flower Power Lessons From Los Angeles School of Flower Design" as well as signing copies of his first book "Design Star: Lessons from the New York School of Flower Design".
September 25th, 2015

Michael Gaffney opens Macy's flower design show at Macy's in Herald Square, NYC. Full details will be available in the New York Times and in The New York Post.
March 28th, 2014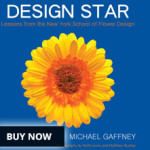 Michael Gaffney design demonstration at Bloomingdale's in Chicago with Special Guest Alessi Design. Come watch Michael design along with Italian design company owner Alessi Alessi at the Wabash Ave store 1 pm.
March 15th, 2014
Grammy Awards – students from the Los Angeles School of flower design, design the before and after parties at the Grammy awards. Congratulations to all the students for all of their great designs.
March 1st, 2014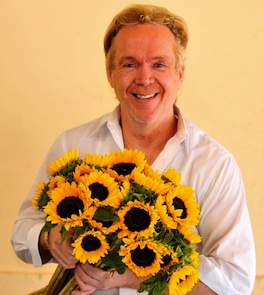 Michael designs wedding at Grain Exchange for local Milwaukee TV station WTMJ 4
Oct 9th 2013
Book Signing at Baltimore Garden Club Lutherville MD.
Sept 9th 2013
 New York School of Flower Design students design wedding for the top of 30 Rockefeller Center
June 6th 2013
Watch Marie Osmond as Michael gives tips on trend flower designing
May 3rd 2013 Marie Osmond Show
Michael Gaffney and students design wedding on Hallmark Channel! Live!
April 6th 2013 Hallmark Channel
ART N BLOOM/TLC NETWORK/FEATURES MILWAUKEE FLOWER SCHOOL
Posted on Wednesday, March 10, 2010
NEW YORK SCHOOL OF FLOWER DESIGN / ABC TELEVISION
Posted on Saturday, October 18, 2008
New York School opens! Congratulations to former student Kelly Pinero.
VOTED BEST SCHOOL / NEW YORK CITY/ MINNEAPOLIS / CHICAGO / MILWAUKEE / SAN FRANCISCO
Posted on Tuesday, September 23, 2008
Thanks to all the former students who voted us "the best " design experience they have had in the floral industry. Congratulations to all those with careers started doing flowers for events.

MORNING BLEND ON NBC
Posted on Monday, August 18, 2008
Designers from Milwaukee School of Flower Design will appear on The Morning Blend television program twice in June! Showcasing designs taught in class. Milwaukee School of Flower Design creates the work seen every week on the show! Thanks to all our friends at WTMJ 4 especially Molly and Allison! – Michael