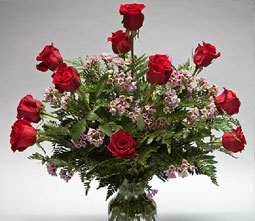 Online Flower Design Classes…Only $9.99!
Signup for the newsletter to get emails about free classes and other events in your area
Unable to attend one of our 9 locations? Take an Online Class from our classroom syllabus! These easy-to-follow 35-minute videos can be watched over and over again!
Hi! I'm Michael Gaffney, floral designer to the stars. Welcome to our section of online flower design classes. At our flower design schools, we turn floral design beginners into expert flower designers. In each class, our flower design instructors provide all the flowers, books and tools needed. I teach in every school and enjoy meeting our students and teaching the art of design. Our work and students have been featured on shows like The Today Show, ABC's Nightline, The Hallmark Channel, David Tuteras' "My Fair Wedding" and The Marie Osmond Show! I realize many of you may never be able to join us for weeks of flower designing in New York, Los Angeles, Miami, Milwaukee or any of the other eight flower design schools we offer classes. Therefore, we have brought to you our collection of online instruction for flower design. Each tutorial flower design video is a view into of one of the several subjects we learn in the classroom every day. Each video on floral design averages 35 minutes of complete detailed instruction into a popular style of floral design from classic American to English flower design. It is the next best thing to joining us in person for one of our flower design classes. Each flower design video can be watched over and over so you can completely understand how to master each technique. I've spent years studying floral design and watching other training videos to bring my students the best in precise,effective floral training. Just like the pros! Enjoy the videos and keep blooming!