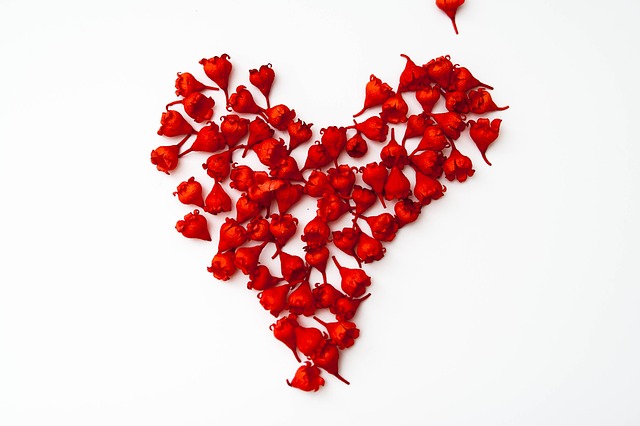 The Valentine's Day Flowers Scoop 
Well Ladies and Gentlemen,  that special day is upon us….the day of L-O-V-E!  Many people can be stumped on why the cost of flowers sky rocket during this most lovely of holidays…so I will be taking some time in this article to educate on why that is, as well as giving you some helpful tips to getting the Valentine's Day flowers arrangement that you want and try to save some $$ in the process.
The average American does not realize that there are several factors that come into play when it comes to shipping and receiving the massive amounts of product for the holiday. Here are a few factors as to why we, (Florists included), all pay more for Valentine's Day flowers:
 Growers use manual labor for product development.
Transportation of the product costs more.
The demand for flowers increases.
Economy Factors come into play.
Paying for an expert to design the flowers.
After taking a look at these factors, I would suggest the following this Valentine's Day as some money saving tips:
Take a look at the alternatives to the dozen roses vased.  There are many other beautiful Valentine's Day flowers available this time of year that are equally appealing, but may not be as expensive.
Request different colors such as pink, lavendar, purple, white or a combination of color.  Red often is higher priced due to the high demand, etc.
Request a delivery date before the actual holiday itself.  Some florists offer incentives for pre-order and different delivery dates.
Buying Local
Now, lets talk about buying LOCAL!!! Support your local florist this holiday.  I cannot tell you how I cringe every time I see the commercials screaming at me from the TV…you know the ones, "ONLY $19.99 for 1 dozen red roses vased!" The truth is, the photos of those arrangements are manipulated to make the public think that they will be receiving a nice big full arrangement for the price listed. But unfortunately, that is not always the case.  To get a big beautiful arrangement of roses in a vase, you will have to pay a reasonable amount.  Remember the saying, "If it sounds to good to be true, it probably is."  This rings true for Valentine's Day flowers as well.  I would suggest calling your local florist and placing an order with them directly so that you know exactly what you will be sending… and you never know, they may be offering some additional perks & incentives to buy!
Enjoy your Valentine's Day flowers and remember to thank your florist!  Many sacrifice time with their own loved ones and 'special night out' so that you can enjoy yours!