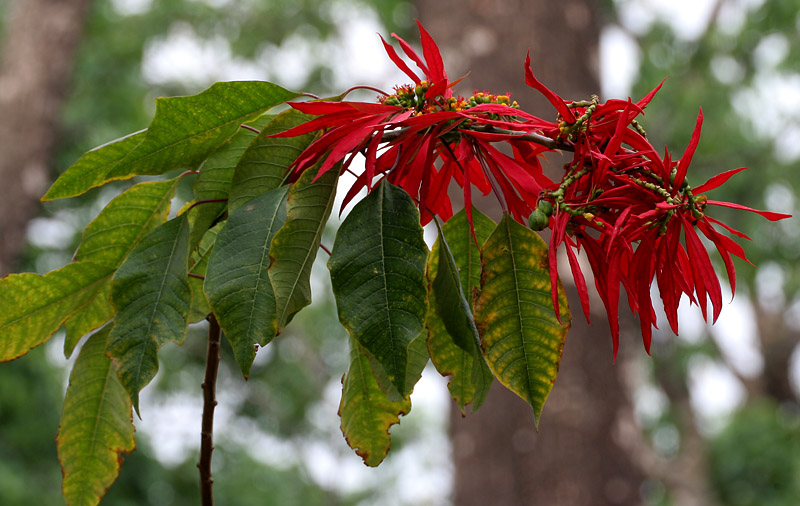 Holiday Flower Designs on a Dime
During the holiday season is when we like to 'wow' our guests with beautiful holiday flower designs in centerpieces during parties and for hostess gifts as well. This can be a bit tricky, especially when working on a budget. The following are our tips and tricks for what we call 'designing on a dime':
Your guide to cheap holiday flower designs:
During this time of year everyone loves their evergreen foliage in the holiday flower designs, so this is our greenery of choice when starting our arrangements. Don't spend tons of money buying greenery when you can either trim some from your yard or (with permission) from the yard of a neighbor. Some people do not know that Home Depot also gives away their Christmas tree trimmings for free. (There is usually a big bin in the tree lot area that the staff throws the clippings in)…So why buy when you can get it for free!
Evergreens last a long time especially when it is cool, so you will want to pick items that will last as long as your greenery when thinking about the color/theme of your arrangement. We would suggest going to your local Dollar Tree, Family Dollar or 99 Cent Store. Use holiday flower designs accessories ornaments, glittery sticks, berry picks, candles and the like to incorporate into your design. You can also re-use these items year after year. Don't forget that you can use seasonal fruit & pine cones too, it doesn't always have to be holiday flowers as the 'point of interest' or 'focal point'!
Container Choices….if you would like to use a nice decorative container for your holiday flower designs arrangement, you can also find a variety at the stores listed above, but don't forget your local Goodwill or Salvation Army. You can buy a container and help a local charity all at the same time! Also, keep in mind that you can use a plastic dish or plate to place your floral foam on and 'build' your arrangement so that you cannot see the container at all. This is another affordable option.
Sometimes it just takes a little bit of 'thinking outside the box' to get those creative juices flowing…you get the picture. It doesn't have to break the bank to decorate your home with holiday flower designs for the holidays! (and there's no harm in letting your friends think that you did…what they don't know won't hurt them) ;0)