Choosing Flowers for a June Wedding
When it comes to choosing the best flowers for a June wedding, you want blooms that not only create a stunning visual impact but also offer great value for your money. Luckily, June is a fantastic month for flowers, as many varieties are in full bloom, allowing you to create a vibrant and beautiful atmosphere for your special day.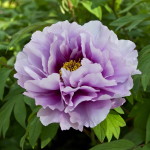 For the ceremony, one of the best flowers to consider is the peony. Peonies are known for their large, lush blooms and delicate fragrance, making them a popular choice for weddings. June is peak season for peonies, so you can find them in abundance and at more reasonable prices compared to other times of the year. They come in a variety of colors, from classic whites and pinks to vibrant corals and deep reds, allowing you to choose the perfect shade to complement your wedding theme.
Another excellent flower option for the ceremony is the garden rose. With their soft and romantic petals, garden roses add a touch of elegance to any wedding.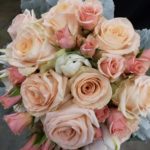 They come in a wide range of colors and have a lovely fragrance that will enhance the ambiance of your ceremony space. Garden roses are versatile and can be used in various floral arrangements, including bouquets, aisle decorations, and altar arrangements. They provide excellent value for your money due to their long vase life and the fact that a single stem can have multiple blooms, giving you more bang for your buck.
For the table displays, you can't go wrong with hydrangeas. These lush, voluminous flowers are perfect for creating stunning centerpieces. They come in an array of colors, such as white, blue, pink, and purple, allowing you to match them to your wedding color scheme. Hydrangeas have large blooms, which means you can achieve a full look with fewer stems, making them cost-effective. They also pair well with other flowers and greenery, providing a beautiful backdrop for the rest of your table decor.
In addition to peonies, garden roses, and hydrangeas, other budget-friendly flowers to consider for your June wedding include lisianthus, daisies, and baby's breath. These flowers offer a delicate charm and can be incorporated into bouquets, boutonnieres, and table arrangements, adding a touch of whimsy without breaking the bank.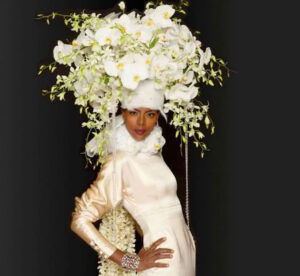 Choosing the best flowers for a June wedding can be easier with guidance from The Ultimate Wedding Design Class. This class provides valuable insights for designers in creating stunning and cost-effective floral arrangements. The Ultimate Wedding Design Class covers the selection of flowers like peonies, garden roses, hydrangeas, daisies, and baby's breath, offering tips on maximizing their visual impact while staying within budget. By taking The Ultimate Wedding Design Class, designers can enhance their skills and create beautiful wedding displays that provide excellent value for money.
Coupled with our Design Star in person classes, The Ultimate Wedding Design Class will get you ready to do a wedding on your own. For a limited time, we're offering The Ultimate Wedding Design Class FREE to all Design Star Students. Register today.